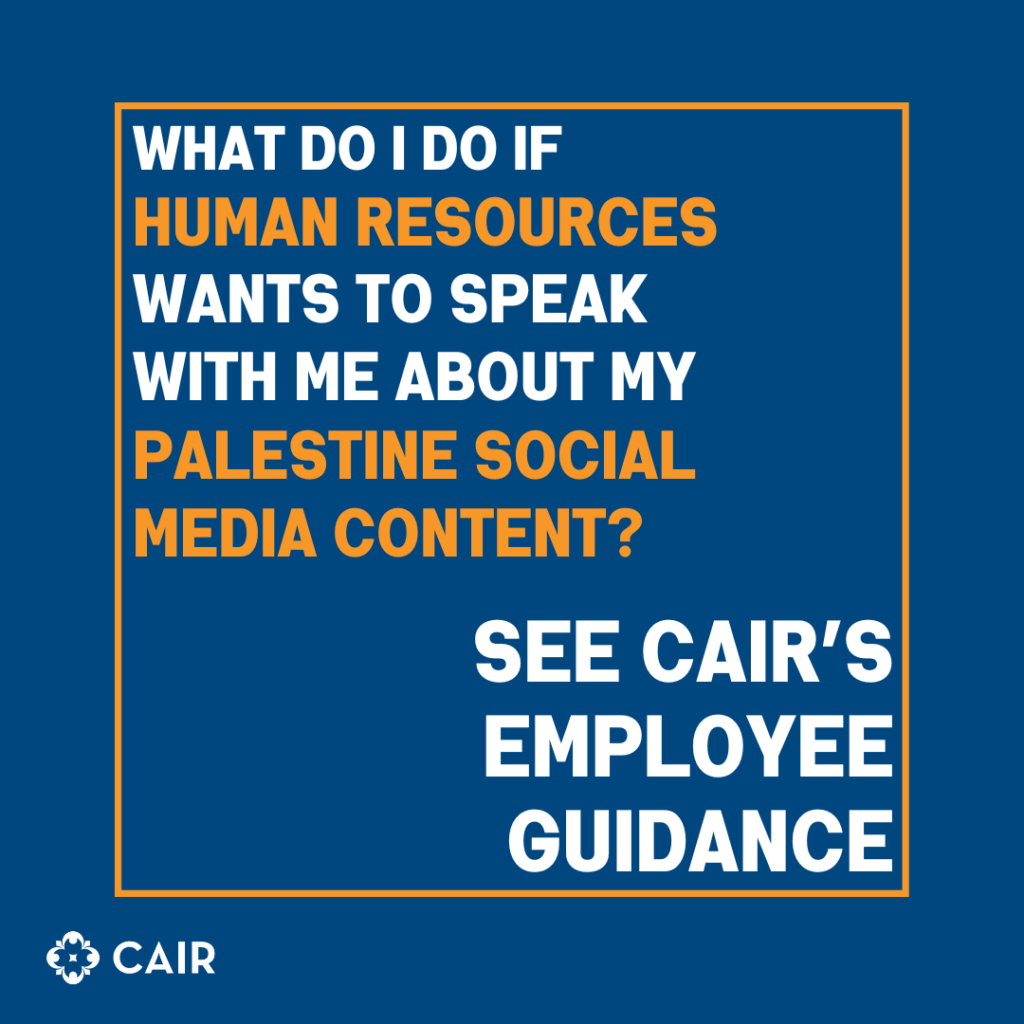 What do I do if human resources wants to speak with me about my Palestine social media content? See our new guidance here.
CAIR releases a template of a pledge to respect Arab and Muslim communities for corporate leaders.
CAIR publishes list of corporate leaders who have promoted a one-sided narrative that neglects Palestinian civilians in Gaza and releases recommendations for employers.