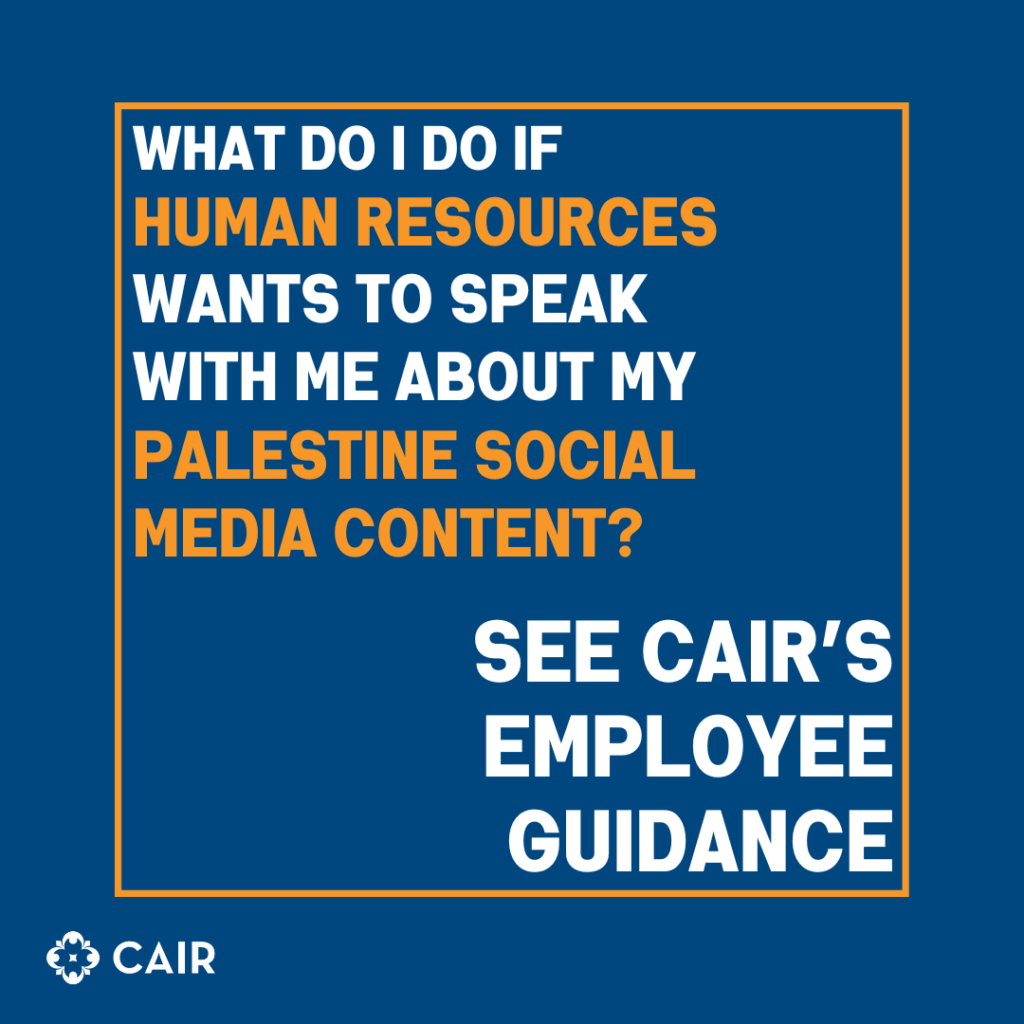 What do I do if human resources wants to speak with me about my Palestine social media content? See our new guidance here.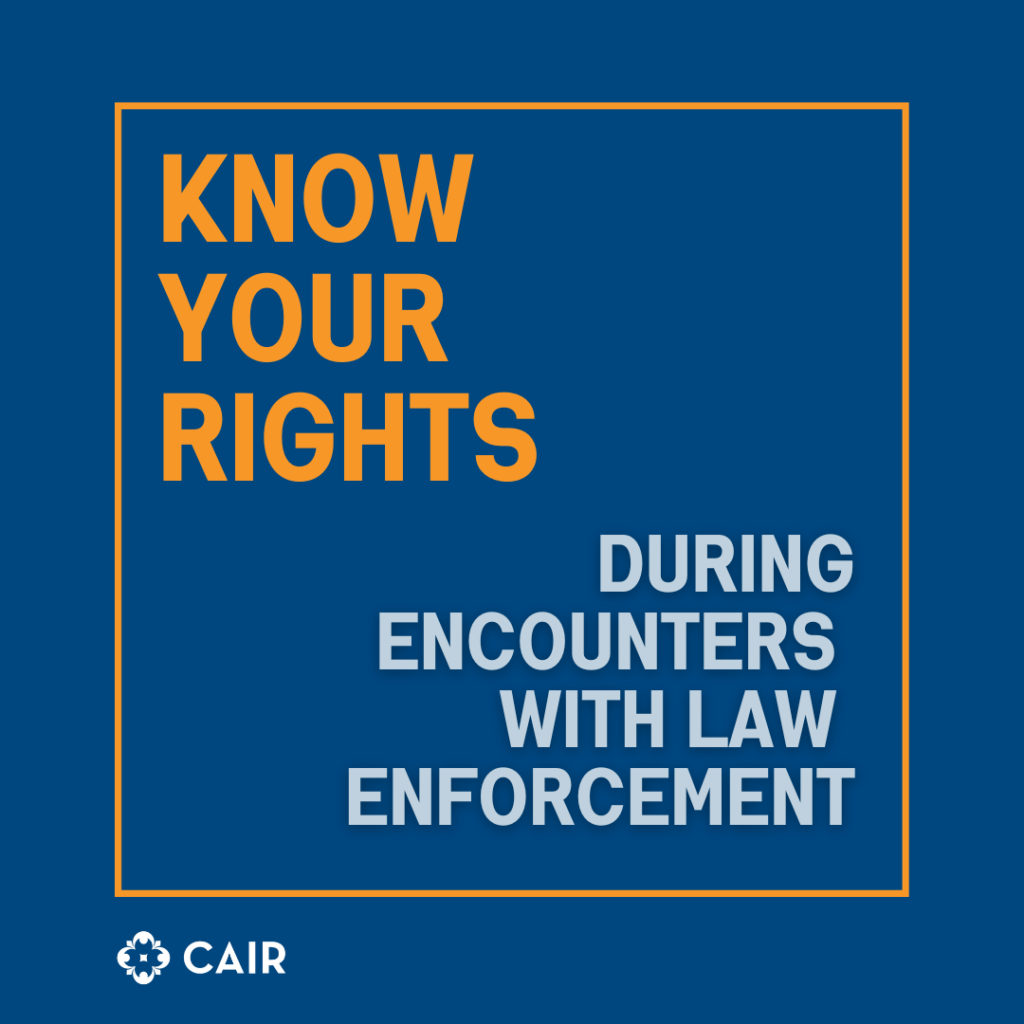 CAIR is releasing Know Your Rights guidance for individuals approached by law enforcement.
See CAIR's new guidance for employees responding to Islamophobic and/or anti-Palestinian rhetoric at work.